So you're interested in learning Zhineng Qigong but don't yet know quite what that entails. You don't know if you have what it takes to create an effective practice or whether you will enjoy it.
I want to put your mind at ease by assuring you that no matter your physical situation — athletic, weekend warrior, handicapped, recovering from illness — young or old — the practice of Qigong is something that provides you with the physical, emotional, and mental support that allows you to find and explore yourself in ways you never imagined.
I offer classes that provide instruction and support for learning and practicing these methods and techniques. However, it doesn't matter how "perfect" your practice is. You will benefit.
Whether a beginner or an advanced practitioner, you can benefit from being the sole focus of a teacher who is present for you in the moment and holding for you the vibration of your perfection, so that you can see it and experience it for yourself.
Private Session with Present Moment Living
Get Started with a Private Session
Present Moment Living offers private sessions to provide you with personalized guidance customized to where life has taken you to this point. This can be helpful for people who are dealing with physical issues that make it hard to participate in a class or those who have special goals that are not currently met by the group experience.
Sign up for a session with Reyna and begin to deepen your personal experience with Zhineng Qigong in a way that meets you where you are and moves you toward the expansion you desire.
A free 30-minute private session is available for all first-time clients. During this session, we will explore your needs and concerns and find a path forward.
Read Reyna's full bio.
A ZHINENG QIGONG CLASS suitable FOR BEGINNERS to advanced
If you would like to experience a Qigong class, this is a good place to start. This class is a Zhineng Qigong practice that explores the Level 1 practices and is presented with detailed instruction. It is suitable for beginning, intermediate, and advanced levels.
If you are a beginner and are unsure whether or not this class is for you, consider starting with a free 30-minute private session to get a sample of the practice.
AND A LITTLE SOMETHING MORE ADVANCED
Welcome to an advanced Zhineng Qigong practice that is suitable for practitoners already familiar with Qigong. If you have been practicing Lift Qi Up/Pour Qi Down, then you will find this practice will go more deeply into this practice as well as others. The classes are done with minimal instruction, so they may not be suitable for beginning students.
ZHINENG QIGONG

PARA HABLANTES DE ESPAÑOL
Si desea experimentar una clase de Qigong, este es un buen lugar para comenzar. Esta clase es una práctica de Zhineng Qigong que explora las prácticas del Nivel 1 y se presenta con instrucciones detalladas. Es apto para niveles inicial, intermedio y avanzado.
Si es un principiante y no está seguro de si esta clase es para usted o no, considere comenzar con una sesión privada gratuita de 30 minutos para obtener una muestra de la práctica.
GOING WITHIN WITH QIGONG MEDITATION
Explore the stillness of this static practice of Zhineng Qigong and experience the power of the mind when the body is not moving. All growth, change and healing comes when you open heart and mind to the infinite possibilities available to us all. This practice can be done in a seated traditional meditation format or lying down, so it is suitable for all ability levels.
LA Qi - COLLECTING AND DELIVERING QI
La Qi is an important Zhineng Qigong technique when it comes to collecting external Qi and delivering that Qi where it is needed. It can be done while sitting or standing. The movements are often very simple. During these sessions, we explore the different variations and develop/refine the mindset to optimize the practice for your health and healing.
Alfred Is a Certified Zhineng Qigong Hunyuan Qi Therapist. His focus is on cultivating mental awareness and conscious intention to activate and facilitate healing throughout the body. Alfred has passionately studied self development with the intention to live a more joyful life and to share with other's how to do the same.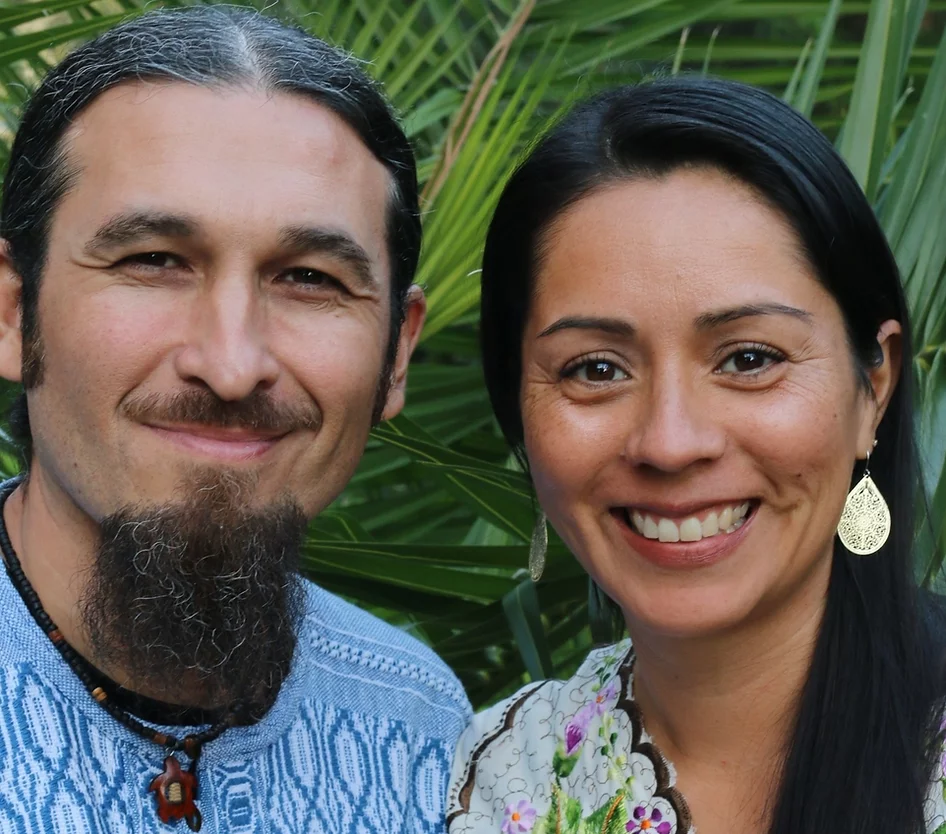 Reyna has studied Zhineng Qigong for 14 years. She lovingly shares the wisdom of the practice with her students, readily supporting their intimate exploration of personal health and healing. Reyna firmly believes we each have a vast amount of energy readily available to us at any moment through any circumstance which is the catalyst for healing. Read full bio.