October 14, 2023 9am-4pm Pacific
1-Day Event
all Levels Welcome
Whether you are totally new to Qigong or an experienced practitioner, you will benefit from this event by learning techniques that you can use every day to improve your physical, emotional, and mental health.

Only
$79
Before September 23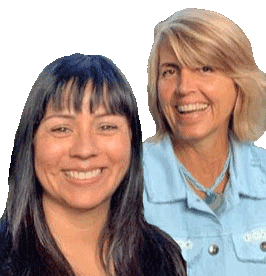 Whether you are an experienced Qigong practitioner or have never done Qigong before, there is something here for you.
Zhineng Qigong focuses on the integration of the physical, emotional, and mental functions of the human body. The practices that will be shared during this event will help you develop an awareness of your own Qi and, with practice, you will discover how to move the Qi where it is most needed for the purposes of: 
Physical healing
Emotional balancing
Expansion of consciousness
Most people find the practice to be elevating, inspirational, and relaxing — all at the same time.
Excerpts from Other "Activate Your Healing Qi" Events
Frequently Asked Questions
Experience A Profound Connection


To Yourself!
Join us to experience the connection to yourself and the powerful Qi field in a way that will leave you with a renewed mind/body connection. Feel revitalized and refreshed as you expand into the awareness that is always available to you but that you have shutdown as part of being in the modern world and taking care of a myriad of responsibilities and tasks.

Omg! What does it feel like? It feels like getting high on your own Qi. I mean, NOTHING is like the feeling of being immersed in the Qi Field with these beautiful beings and then afterwards to be walking around and talking and doing the things you usually do but from a place of utter bliss and alignment. Nothing prepares you for the glory of it!

Just a note to tell you how magical this event has been. Your two different approaches, styles, mutual respect, and kindness as well as organization of the days were just perfect!


I ended up falling asleep a lot during the first day and half. I really needed it and your Qi Field as always feels safe enough for me to give myself permission to put everything down and REST and re-set if I need to (can still feel effects when I'm sleeping in the field, especially during Qi naps!)

You both are the most amazing teachers. I glow at the end of every session and I am always ready for more.

I am now perceiving the Qi again more clearly in The Field. By the last day I was feeling a lot more energetic and uplifted. I know I have more to say but it's hard to explain!

It was absolutely phenomenal and came at perfect timing for me. Have been struggling with depression and was feeling really down and very, very, very fatigued which lifted during the event and for now am feeling significantly less depressed and more awake and dedicated to my daily practices.


I can't tell you how much this has meant to me. Each section has come at the absolutely perfect time and helped me in every area of my life. I am so honored and grateful to be part of this and to have met Dani and Reyna.

The group healing on the last day was very powerful and I really enjoyed that aspect of Qigong and really all of it was great 🙂 Thank you both so much!! You are a powerful team.
What Are You Waiting For?
Register Now to

Activate Your Healing Qi

Reyna and Dani have very different complementary styles of presenting Qigong. By working with both of them, the participant can explore Qi from an experience that feels complete and results in balance and wholeness.
Reyna has studied Zhineng Qigong for 14 years. She lovingly shares the wisdom of the practice with her students, readily supporting their intimate exploration of personal health and healing. Reyna firmly believes we each have a vast amount of energy readily available to us at any moment through any circumstance which is the catalyst for healing. Read full bio.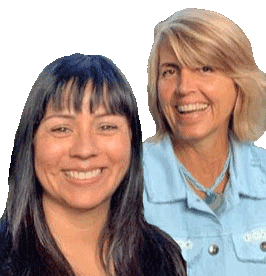 Reyna Lerma &
Daniela Carraro
Dani has dedicated over 25 years of study to the cultivation of fierce kindness, connectedness, and joy, searching worldwide for the original wisdom of the heart. Dani embodies and is integrating a new energy level from which she has begun to heal and teach others. She transmits her own embodiment of the energy of the Mother – Quan Yin – the goddess of fierce grace and compassion.
When people participate in a Zhineng Qigong event, whether online or in person, they join a collective field that reflects the vibration of all those who have contributed to the field — students, teachers, masters. This is called the Qi Field. The mind is used as part of this practice to "create and enter" the Qi Field.
The Qi Field is how the universe expresses itself, and it mirrors the vibration of the intersection of the form and formless aspects of the human experience. It is the place where all healing takes place and the expansion of the human form reaches its full potential.
Online trainings offer something special. For many people, the freedom of solitude allows them to more fully embrace the vibration of the Qi Field without the distraction of feeling observed and the stress of interacting with others. This can deepen the ability to focus within.
A Qi Nap is a beautiful way to allow the Qi that you have generated during your session to further balance and harmonize with your entire body, mind and spirit. It is often preceded by either a physical practice or a guided meditative journey intended to activate your Qi for the purpose of healing and renewal. If there is no time in a 1-day event, feel free to take your Qi Nap when the event is over. 3-day events always include Qi naps.
Renew - Refresh - Rejoice
"Activate Your Healing Qi events are intended to renew your focus, refresh your energy, and inspire you to rejoice in abundance. It will take you to a deeper level of yourself to rediscover your natural rhythm allowing you to plant the seeds of your own intentions so they may blossom into reality for you. Each one is different. Each one will add to your library of tools that you can pull out anytime you need to heal yourself." — Reyna
20% Discount
until 21 days before class starts
(Savings Will Display in Shopping Cart)
UPCOMING EVENTS
Activate Your Healing Qi
2023
Make sure you receive information about upcoming ACTIVATE YOUR HEALING QI events.